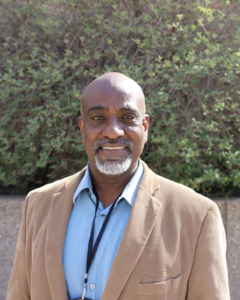 Ayman Sharif joins the Center for Worker Justice of Eastern Iowa as the newly appointed Executive Director, bringing a wealth of experience and expertise. With a background in community-based and grassroots efforts, Ayman is well-prepared to tackle the challenges faced by labor and social rights advocacy organizations. His past roles as an Iowa City community outreach specialist and Co-founder of the Global Food Project demonstrate his ability to identify and address community needs effectively. Ayman has also undergone professional training at UI, recognizing its importance in achieving organizational goals. As a member of the Johnson County Food Policy Council and Iowa City's community staff, he has demonstrated exceptional leadership and effective management of grant programs. Ayman's passion for multicultural environments, combined with his strong planning skills, will greatly contribute to the Center for Worker Justice's mission. We have full confidence that his leadership will propel our organization forward.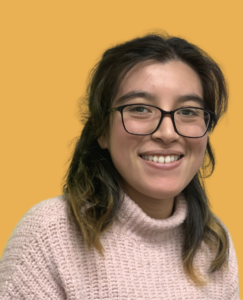 Dalila Solis is one of the Community Organizers for the Center of Worker Justice of Eastern Iowa. She graduated from the University of Northern Iowa in 2020 with degrees in Criminology and Spanish. Dalila has been working in nonprofit organizations for over a year. In the past, she has worked as both a youth counselor and as an immigration legal assistant.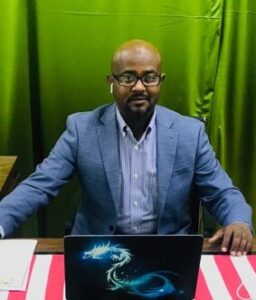 Kamil Elgiseer is an immigrant from Sudan who is part of the Social Enterprise Café. He was also the vice president of the board in 2020. He is currently working as an engineer, focusing on the production of solar energy. He is married with three children and is very active in his community.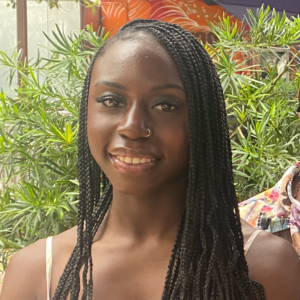 Saye Traore is a student at the College of Nursing at The University of Iowa graduating in 2024. After finishing her French minor in school, Saye knew she wanted to continue developing and using the language. She was an intern at The Center for Worker Justice December 2021 – May 2022 and focused on translation and aided in applications for low-income programs. As a first generation, Saye resonated with the passion behind helping immigrant communities and she knew that beyond her internship, she wanted to continue working with the Center for Worker Justice of Eastern Iowa to help meet its goals. Saye then became a board member in the spring of 2022.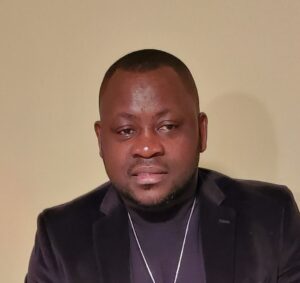 Bradarie Djeugang is an upcoming accountant who who is also passionate for economic and social justice. Moved to U.S in 2013, he rapidly joined the newly founded organization (Center for Worker Justice of Eastern Iowa) to help ameliorate the conditions of immigrants and workers who experienced injustice at their workplace. He coordinated several programs at CWJ among which the wage theft with the recovery of thousands of dollars, and most importantly the raising of the minimum wage in Johnson County.
Recently graduated with Bachelor in accounting from the University of Iowa, he is looking forward to explore new career while still devoting time to better the community and community members.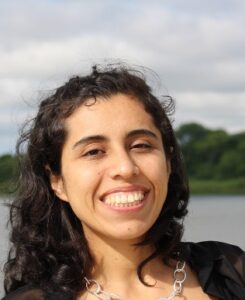 Zoraida Oyola is an avid artist and teacher, often performing with regional orchestras and currently teaching a diverse studio at the Music4life Academy, the University of Iowa Community Lesson Program, and at her private studio. Originally from Peru, Ms. Oyola Rebaza came to Iowa to study music at the University of Iowa and graduated with a Doctor of Musical Arts degree in 2014. , Ms. Oyola has performed in Oaknoll retirement home and Open Heartland as part of an outreach project to bring classical music to non-traditional venues. She has volunteered as a translator at Horn Elementary and CWJ. She is happy and honored to be a member of the Board of Directors of CWJ.
Royce Peterson is married with two adult Sons. Royce is a proud member of Carpenters Union Local 1260 in Iowa City where he has served on the Executive Board and as a Business Representative for several years. Royce is a labor advocate in the Local Community and love learning other cultures and Heritage.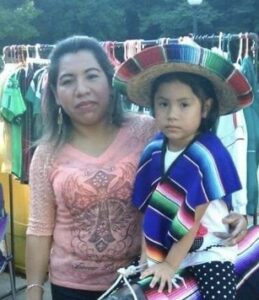 Margarita Baltazar joined the CWJ board in 2017 after being active for several years in CWJ's minimum wage and affordable housing campaigns. She is currently president of the Forest View Tenants' Associate and has been instrumental in organizing mobile home park residents to negotiate favorable new housing as part of a major redevelopment of the neighborhood. She is originally from Mexico and currently works in the fast food industry to support her daughter.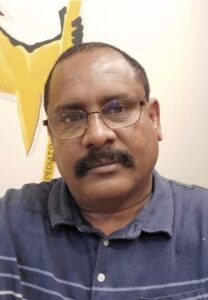 Ali Ahmed is a long-time board member and co-founder of CWJ who has been active in CWJ Community ID, minimum wage, and civil rights campaigns. He was a member of the Iowa City Human Rights Commission from 2013-2016, is a member of the Sudanese Community Association's Board of Directors since 2012, and is now a Board member of the Iowa Valley Global Food Project. He is originally from Sudan and now lives in Iowa City. He works as a taxi cab driver and is a father of 3 children. Ali was the former president of Sudanese American Community Services.